McMinnville, TN
South of Cookeville and northwest of Chattanooga is a small town called McMinnville. It was named after Joseph McMinn, who was the speaker of Tennessee's Senate at the time the county was created. The locals also refer to the town as the Bible Belt. The population of this town is about 13,500, with the current mayor of this rural town being Jimmy Haley. McMinnville is located in Warren County, the county was established in 1807. The county is named after Joseph Warren because he was the first general killed in the War of Independence.
McMinnville Today
Today, the town has over 50 businesses and around 450 nurseries. The nursery business produces over $300 million and gives the area the title "Nursery Capital of the World." However, with industrializing the town, it has also developed some entertaining aspects, such as the Park Theater located on 115 W Main St. The theater is a place for concerts, plays, and movies. The town also features museums and a few historic places.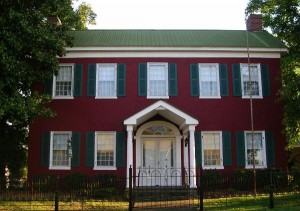 The Black House McMinnville TN
Cultural Places to Visit
The Magness House was constructed in 1835. It was the first house in McMinnville to be built out of oak. The plantation was home to William Black and his family. Falcon Rest, which was built in 1896, was once the home of Clay Faulkner. Later, it became a hospital and a nursing home. As of now, it is open to the people for tours as well as for conducting special events such as weddings, parties, and formal dances. Similar to the Falcon Rest is The Black House. It is the oldest remaining residence in the town. The Magness Library has a very interesting origin. The library came into existence when Mary Cunningham decided to loan a book from her house to a little boy. She found the idea of keeping an individual entertained by a book or magazine fascinating. So, she turned the Women's Rest Room, the building created for women who needed a place to stay while their husbands were working, into a library. Apart from historic houses, the city also has a Confederate Monument in downtown next to the courthouse and is dedicated to the citizens of Warren County who served in the Civil War during 1861 and 1865. McMinnville is a simple and sweet town. The town contains many boutiques, locally-owned restaurants and cafes, and entertaining activities.
Check out more places locally!