Quality Mold Shop, Inc. designs, builds and repairs prototype and production plastic injection molds up to 750 tons for the plastics industry.
Do you have manufactured off -shore molds without 3D data? QMS can now extract and produce 3D data, expediting mold repairs.
Our staff is experienced working with various forms of aluminum, copper, tool steel and graphite. We also keep many standard mold components and tool steel in stock to speed up repairs and maintenance for your molds.
Schedule a Tour of Our Facility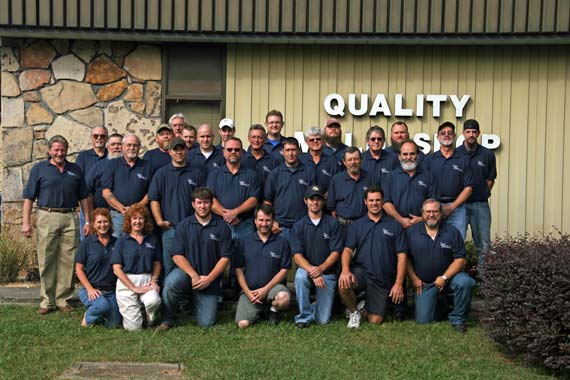 Our family of injection mold builders
offers the highest quality products at very competitive pricing providing you, the Customer, the edge you need. Since 1976 we have been providing durable high production mold designs and molds for the automotive, medical, and appliance industries.
ISO 9001:2008 Certified