Automotive Injection Molding
Plastic injection molding is one of the most widely used techniques for manufacturing, and for good reason. It is a very flexible process, and clients realize that they can expect top notch results. The automotive business has profited from plastic injection molding for a considerable length of time. Plastic Injection Molding for automotive manufacturers is used to produce many of the parts put into today's automobiles. In an industry that depends on reliable and safe parts, plastic injection molding is broadly observed as the best method.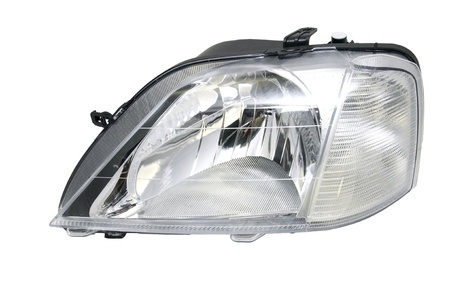 At Quality Mold Shop we make custom plastic injection molding for automobile manufacturers and the automobile parts fabricating industry; including Tier 1 and Tier 2 automotive suppliers.
Quality Mold Shop's concise manufacturing, on-time delivery, cost-effective parts, and premium quality are strengths that the automotive manufacturing industry can rely on. Mastery in custom plastic injection molding of tight tolerances and complex geometries has been performed by Quality Mold Shop for more than 40 years for meeting the intricate difficulties of automotive applications.
We pride ourselves on supporting smooth production lines for our producers, alongside staying informed concerning new improvements in the automotive business, and building long associations with our automotive plastic injection molding customers is our goal.
---
Role of Injection Molded Plastic Components in Automobiles
Automobile motors and interior and exterior parts require high quality plastic injection molding for better performance. The adaptable and versatile nature of injection molded parts makes them perfect for creating parts or even aftermarket products for the automotive industry.
Be it insert molding, micro molding or over molding; the parts produced from these strategies are an intricate part of automobile manufacturing. Thus they can be utilized for making parts or to meet the details of a specific automobile part.
Quality When Details are Important
Production lines in the automotive manufacturing industry are advanced and very effective. Our commitment to our clients for this constantly changing industry include developing innovative assembly solutions, guaranteeing you get the best quality plastic injection molding parts. We consistently exceed expectations and meet automotive manufacturing benchmarks when making molds for headlights, taillights, and instrumentation.
Quality Mold Shop is a Reliable Partner for Your Business
Quality Mold Shop is known in the automotive industry for having a knowledgeable staff and impressive capabilities. We are able to take on projects of varying size, whether it is a smaller custom plastic injection molding job for aftermarket automobile parts or a larger production run, we consistently provide customers with precision made parts. In addition to our focus on quality results, we take pride in our ability to get you what you need quickly.
Ultimately, our business is built on unmatched customer service and a willingness to take on even the most complex jobs. To learn more about what Quality Mold Shop can do for you, contact us today.
Into Production Fast
The automotive business is quick paced and complex. We value getting the plastic injection mold outline right the first run through, and that gets you into production faster. In 98% of tooling undertakings, our molds are prepared for production after the principal testing – sparing weeks of time.
Receptive to Engineering Changes
We strive to meet all the first run through requirements but implementing design changes, tweaks, and modification are a basic piece of working with automotive manufacturers.
What are Quality Mold Shop's Capabilities for Injection Molding for the Automotive Industry?
Everything from parts in the engine compartment to the components you see all through the interior and exterior of a vehicle. With regards to injection molding for automobile manufacturers and aftermarket automobile parts, we have capacities that set us apart in this industry.
Our instrument room support and repair offices are completely outfitted with the most forefront innovative tools, giving us the ability to handle even the most particular and demanding jobs. Our years in the business have calibrated operations to diminish the rate of imperfect part occurrences to be well below the industry's normal rate; so you can trust us to go up against your most demanding automotive injection molding venture.