Choosing the Right Plastic for Your Next Project Part 2
With such a significant number of plastic options out there, finding the best one for your undertaking can appear like an incomprehensible errand. More than 85,000 commercial choices for plastic materials are recorded in materials databases. If you're brave enough to go through the rundown, the result of picking the correct material can enhance the form, fit, and capacity of your parts.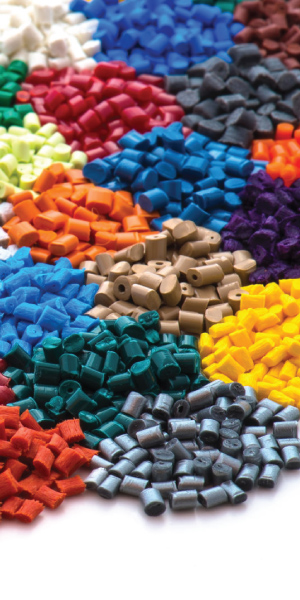 PP (Polypropylene)
Advantages: PP is a modestly priced resin alternative with higher impact protection in a few grades; propylene homopolymer can be weak in chilly temperatures, with copolymers more impervious to impact. PP is wear-safe, adaptable and can have high elasticity. It's likewise impervious to acids and bases.
Applications: integral hinges or living hinges, fans, snap-over tops, medical pipette tubing.
Contemplations: Thick areas of the part can void and show bubbles. Shrink and twist may likewise happen in PP parts. In the event that the part has living hinges that require higher firmness, K-Resin is a decent option.
PPSU (Polyphenylsulfone)
Advantages: PPSU is a high-temperature, dimensionally stable material with high sturdiness and heat protection. It has protection from radiation cleansing and in addition alkalis and weak acids.
Applications: Medical instruments, sterilization trays, car wires, high temp water fittings, sockets and connectors.
Contemplations: PPSU is delicate to thick areas to some parts, which could bring about voids, air pockets or sink. Natural solvents and hydrocarbons can likewise assault PPSU material.
PEEK (Polyether Ether Ketone)
Advantages: PEEK is a high-temperature, superior resin utilized as a part of medical, aviation and car enterprises for an assortment of reasons including heat protection and fire resistance; magnificent quality and dimensional dependability; and great chemical protection.
Applications: Bearings, cylinder parts and pumps; cable protection; good with ultra-high vacuum applications.
Contemplations: PEEK is an elite material, and, subsequently, is extremely costly.
PEI (Polyetherimide)
Advantages: PEI, or Ultem, like PEEK, it's utilized as a part of medical, aviation and car businesses for its heat protection and fire resistance; fantastic quality and dimensional steadiness; and great chemical protection.
Applications: Medical and chemical instrumentation, flatware, HVAC , electrical and lighting.
Contemplations: Ultem is likewise extremely costly, however not as expensive as PEEK. Take a gander at PPSU as a conceivable option.
If you happen to be looking for a plastic injection molding company to get started with, look no further! Quality Mold Shop has the capacity to build and repair most any mold size. Give us a call today and see how we can help you.